Featured
Browse through the recap of the fantastic photos from our 20th Anniversary Gala, which was held at the San Francisco Design Center's Galleria!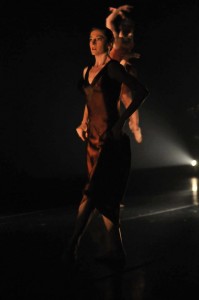 Cold Virtues (Photo: Vincent Avery©)
Hailing from Perrysburg, Ohio, Jane Rehm is beginning her fourth season with Smuin Ballet. You may have enjoyed seeing her dance a few of her favorite soloist roles, including: Helen Pickett's innovative and showstopping ballet Petal, Adam Hougland's hauntingly beautiful Cold Virtues, the reprise of Trey McIntyre's Oh Inverted World (which was created on her in 2010), Dear Miss Cline choreographed by Amy Seiwert, and Choo San Goh's Momentum.